Soikot proudly presents summer cultural show by local talents
On 7th May 2016 at 3:30 pm
At Friday Morning Musicale & Federated Clubs
809 W Horatio St, Tampa, FL 33606 (for location click here)
Look at the beautiful venue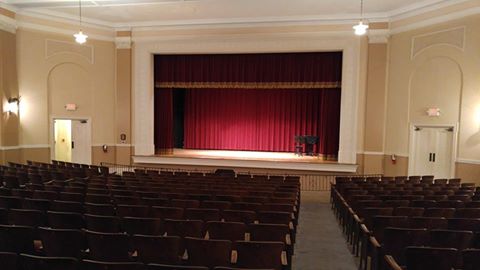 For more info check out this YouTube video:
https://youtu.be/sYpVxVcfnaE
Join us for an evening of songs, dance, drama and great food and "Adda". 
Subscriptions:
For years, we have been struggling to get a accurate attendance estimate for our events. This time, to encourage members to RSVP we are now introducing two subscription levels: "Early bird" (advance pay)  and "At the Gate" rate (paid on the day of event).
To help you pay we have couple of options.
1. Best way– use your bank's transfer to send money to SOIKOT. Please use "Soikot Bengali Association"  as business name and  soikotflorida@gmail.com as email. See below:
2. Handover the cash to any EC member.
3. Mail the check to Arunima Bagui, 19560 Wispering Brook Dr. Tampa FL
If you have any questions please feel free to contact us by email or any EC member.
Early Bird Rate (Pay by 04/26/2016)

Family:

$35

Individual:

$20
At the Gate Rate(paid at the venue)

Family:

$40

Individual:

$25
Last day to get Early Bird rate is 04/26/2016
Children Program:
In any event, children programs are the biggest draw. We are planning to stage a popular Tagore dance drama with flamboyant characters, timeless Rabindra sangeet, coupled with meticulously choreographed dance sequences to portray the story line. A professional stage, state of art lighting and acoustics, along with colorful and cheery costumes should make this production most memorable.
As always, we need your cooperation and commitment to make it happen. We are looking for kids with over 6 years to participate in this effort.
Please send an email to mmsarkar@yahoo.com, by March 22nd, if you want your children to participate.
Cultural Events:
We are fortunate to have so many talents in our community. Our focus for this program is showcasing you. So if you are interested to perform in the event please send an email with the details e.g. type songs/dance, sound requirements and time duration desired to tapasdas1@gmail.com or subhadipsas@yahoo.com by April 15th. We will make every effort to accommodate everybody's slot choice and also time requested.
Volunteers:
No event is possible without active participation of the community members. We need volunteers for the various aspects of the event,stage help, food distribution, clean up etc. Please reply to the this email with your preferred activity. We are real need for some volunteers who will be able to come early to help set up the stage.
Tentative Schedule:
Cultural Program : 3:30pm to 8:30pm
Dinner :  8:30 p.m.  to 9:30 p.m.
Clean up: 9:30 p.m. to 10 p.m.
SOIKOT IS A  501(c)(3) ORGANIZATION. ALL DONATIONS ARE CONSIDERED CHARITABLE DONATION AND ARE TAX EXEMPT.


Our Sponsors: