Our next event is Saraswati Puja (13th Feb) at Land O Lakes Community Center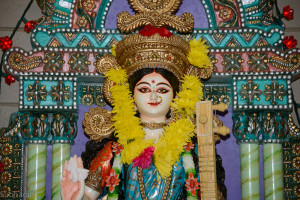 Saraswati Puja Donation Rate
| | |
| --- | --- |
| Family(with 2 children under 18) | $50 |
| Individual | $30 |
Please join with others in Bengali Community in Tampa Bay area for a whole day of celebration.
There is not pre-registration for the event. We accept only cash or check.
Tentative Schedule:
Puja: 10:00 a.m. – 1:30 p.m.
Prosad & Lunch – 1:30 p.m. – 2:30 p.m. 
Khichuri bhog will be served.
General Body Meeting – 2:30 p.m. to 5:30 p. m.
Quiz- 5:30pm to 6pm
Sandhya Arati: 6:00 p.m.-6:30 p.m.
Cultural Program – : 6:30 p.m. – 9:30 p.m.
Dinner :  9:45p.m.  to 10:30 p.m.
SOIKOT IS A  501(c)(3) ORGANIZATION. ALL DONATIONS ARE CONSIDERED CHARITABLE DONATION AND ARE TAX EXEMPT.


Our Sponsors: